by Mark A. Cohen
I'm now active on Twitter. Please follow me there at
@markacohen
This is a continuation from last week's post.


In Dr. Jill Vecchio's brief (Centennial Institute No. 2013-2), she began by stating, "We are consistently led to believe that greedy insurance companies and overpaid providers are the reasons for the high cost of health care. That's not so. Rather, the primary drivers of rising healthcare costs are unnecessary government regulation, onerous billing and coding procedures, state insurance mandates, and layers of bloated bureaucracy." I've heard Dr. Vecchio speak and enjoyed her talk. She's a practicing radiologist, and knows her subject. If you want to learn about how healthcare works today, please read it. She lays out how to reduce medical costs, right there. Her blog can be found here.
One part of The Affordable Care Act (The ACA, a.k.a. Obamacare) that sounds so good to everyone is that no pre-existing conditions may prevent insurance companies from providing coverage. Who pays for this, though? It seems great, but how can all workers afford to cover everyone? Don't we have to ask the questions and do the math? The president said that by the end of his first term, health care coverage would cost on the average $2,500 less per family, and yet costs have risen. I know that my own premiums have increased, what about yours?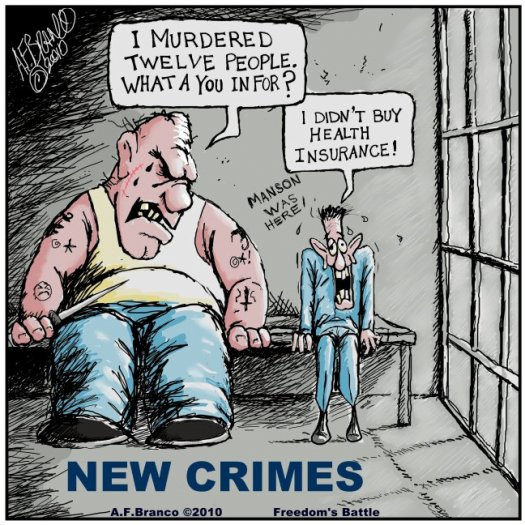 Yes, it all sounds wonderful. Obamacare assured us it would cover the uninsured, but this promise will remain unfulfilled. Plus, the law's regulations grew nearly 10 times since passage, from 16,000 to about 140,000. It's a 20,000-page pile of paper, now seven feet tall. Does this really make sense? How is this better than the insurance companies' red tape that Obamacare was supposed to fix?
Can a health care bill be done right? Yes, of course it can. When that happens, perhaps all of the members of Congress will be allowed into the meetings. That's how you consider all of the ideas, and get the most out of each. People on the left taught me to question everything, so shouldn't we question Obamacare, too? How can you possibly cover more people and have it cost less? This seems a question worthy of consideration.
Watch a Huffington Post slide show about the history of healthcare reform efforts through the 20th Century. Scroll down until you see Teddy Roosevelt. It's there.
Some things you may not realize about the new Obamacare Tax Law (and I realize that some may argue with some of these, but this is the way I see it):
It adds a 3.8 percent surtax tax on investment income.
It adds a 10 percent tax on tanning services.
It adds a 40 percent tax on comprehensive health coverage that costs more than the designated cap.
The Obamacare tax requires everyone to purchase health insurance, or pay a fine.
It creates more IRS agents than doctors.
HHS ran out of funds for implementation and seeks $5.9 billion extra to implement the exchanges specified in the program.
Due to "operational challenges," the Obama administration is delaying exchanges until 2015.
The delays may give states a chance to get out from under the law by passing their own laws.
Obamacare will tip the balance so that now a majority of Americans (over 50% of citizens) will take money from the government instead of or in addition to paying in.
Individuals who purchase their own policies will pay higher premiums to cover those with pre-existing conditions.
Doctors are confused over identifying their customer. Is he/she the patient, government, insurer, or employer? When the consumer is not the customer, prices for care increase because there is no incentive to lower prices.
HHS Secretary Kathleen Sebilius admitted that insurance premiums may rise under the Obamacare tax.
Sebilius also said she didn't realize how expensive the law would be to implement.
Sen. Amy Klobuchar (D-MN) is trying to repeal a part of Obamacare which collects a 2.3% sales tax on medical devices.
Former Speaker of the House, Nancy Pelosi was right. They had to pass it to see what was in it!
Some Obamacare links:
From President Obama's point of view
The 50-employee rule. Mandate or Barrier?
More about the 50-employee rule
SUGGESTED VIDEOS
Obamacare explained in one long sentence
Jon Stewart finds intolerance at the DNC
Scroll down: Rosa Koire explains Agenda 21
SUGGESTED TV SHOW - for your DVR
BLOG ROLL (Political):
BLOG ROLL (Writers):
BLOG ROLL (Open Source Hacking):
BLOG-PING SITES:
Keywords: Obamacare, President Obama, Kathleen Sebilius, Max Baucus, Steny Hoyer, John Stossel
Keywords: "Conservatism", "Conservative blog", "Mark A. Cohen", "From The Left to the Right", "Obamacare", "President Obama", "Kathleen Sebilius", "Max Baucus", "Steny Hoyer", "John Stossel"
Mark A. Cohen is currently seeking representation for his memoir, From The Left to the Right.
Mark A. Cohen is a member of and helps run the Parker Writers Group (Check out their Facebook page here)
Or, see the Parker Writers Group Web page here
Mark A. Cohen's web site, http://www.mark-cohen.com, is now under construction.
Mark A. Cohen is a member of the Castle Rock Writers (Check out their Facebook page here) Their web page, www.castlerockwriters.com, will also take you to the Facebook page until the web page is completed.
Mark A. Cohen currently sits on the committee which hosted the Castle Rock Writers Conference on October 13, 2012. He is currently their Vice-Treasurer. The group, whose motto is Rock Solid Writing, is seeking their 501c3, and is currently planning the 2013 conference.
Please save the date: Castle Rock Writers will hold the Castle Rock Writers Conference on Saturday, November 23, 2013, at the Douglas County Events Center in Castle Rock, Colorado. Please stay tuned for further information.
Mark A. Cohen spoke for about 20 minutes at the Coffee4Conservatives meeting at the Firehouse on State Road 83, in Franktown, CO, on Oct. 21, 2012.
Mark A. Cohen spoke for about 30 minutes at the Douglas County Republicans' First Friday Breakfast in Parker, CO, held at The War Horse Inn, on Dec. 2, 2011.
Click on the logo below to get to the main CBC site:
Or, you can find From the Left to the Right on Conservative Blogs Central (it's now on page 3) by clicking this text.
You might also find From the Left to the Right on the left hand side (after clicking this text) under 'navigation' (scroll down a bit) – or, look for/search for/find the text 'from the'
From the Left to the Right - Follow this link to Facebook and please click "Like" !
I highly recommend Dr. Anna Geving, my dentist in Parker, CO